Our company was founded in 1993 by former employees of the ex state institution which focused on the production of flight instruments. Their know-how has become the base of our activities which we have gradually expanded into other areas. In addition to flight instruments, we began to develop and manufacture vetronic systems for ground military equipment and instruments for land vehicles.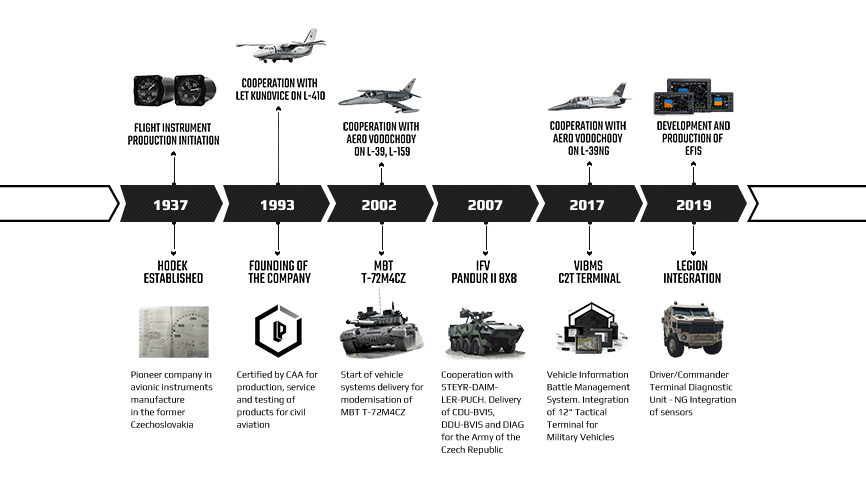 je spolufinancován Evropskou unií.
Cílem projektu je na základě výzkumu a vývoje realizovat prototyp nového
multifunkčního diagnostického systému pro mobilní i stacionární využití. Výstupem
projektu bude funkční vzorek a prototyp.